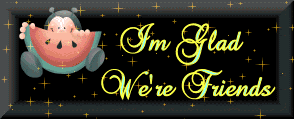 Friends Comments and Glitter Graphics Code
Thank you very much for this kind/sweet awards you share with me MR.
FUNK
I'm very thankful for the awards my friends shared with me this past two weeks,i've been getting a lot..and it makes me HAPPY :-)
Thanks thanks to you guys. stay sweet. xoxo.
Name 7 things/person that you love then pass this on to 7 other bloggers.
1. I " LOVE " my family.
2. My Mama.
3. Papa
4. Manoy.
5. Mana.
6. My nieces and nephew's.
7. I love Jesus,as i love my life.
1.
Yen
2.
Cacai
3.
Jane
4.
A woman's journey
5.
Dhemcy
6.
Chelle
7.
SHY
And i will add more, its YOU! This will be open for everybody to post this on there blogs.
feel free to grab this,and share to all of Ur friends.
Thank you. God bless,